News & Events
Education Events.
View All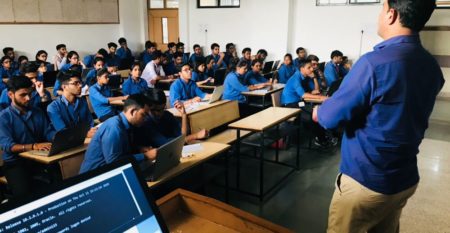 Department of Information Technology organised workshop on procedural language/SQL on 11thOctober, 2018 for IT 3rdYear in collaboration with CETPA INFOTECH Pvt.Ltd. Mr  Rajeev, Oracle...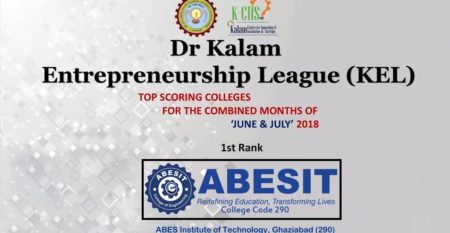 ABESIT has been awarded First Rank in Dr.Kalam Entrepreneur League being received from Hon'ble Vice Chancellor at AKTU Lucknow.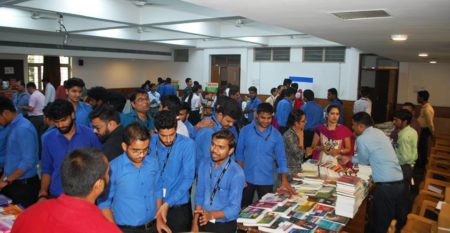 ABESIT Library organized a Two Days 'Book Fair' on 16th & 17th Oct. 2018 (11.00 am to 5.30 pm) at B-Block, Ground Floor, Multipurpose...
What People Say
How real people said about ABESIT
Ayushi Mangal (CS)
Alumni
" I would like to thank all my faculty members and the CRC department for their constant support and guidance. I would also like to acknowledge my friends who helped me groom my overall personality. It is a privilege for me that I got placed through my college and now I have a wonderful opportunity to build my future. "
Avijit Kumar Srivastava (CS)
Alumni
"It is a proud moment for me. I thank all my faculty members and the CRC department for their extensive support, guidance and help to groom my overall personality. It is a privilege for me that I got placed through my college and now I have a wonderful opportunity to build my future."
Ayush Pratap Singh (CS)
Alumni
"I would like to express my sincere thanks and gratitude towards Nitin Jain Sir, Head of CRC and the entire CRC department for giving me this wonderful opportunity of kick starting my career in a great organization. It couldn't have happened without the hard work and dedication you put in all of us. I would also like to thank our HOD, Dr. Dilkeshwar Pandey Sir and all the faculty members of the Department of Computer Science for polishing us over the years and pushing us towards our goals. I would also like to thank my parents, friends and seniors for their unwavering motivation and guidance at every step of my life."
Yathansh Sharma (CS)
Alumni
"I would like to thank to all our respected CRC coordinators, who have provided us with constant support and information so that we can do well in our placement drives. At the same time, I would also like to thank our entire faculty to provide us with the knowledge which helped us to crack through the various rounds to secure our future."
Himanshu Kamra (CS)
Alumni
"I always was fantasized by IT organisations and their work culture. I was super excited to hear about the visit of HCL technologies to our campus, since my brother is associated with the same organisation. My excitement increased manifold, with the final call of my name being selected in HCL recruitment process. It gives me immense pleasure to thank all the teachers, staff and CRC department at ABESIT for all the skills, confidence and enlightenment that made me achieve this opportunity with ease. Looking forward to work for my dream organization."